These black gauze capri-length pants are a versatile addition to any wardrobe. With front pockets and a back pocket, they are practical and comfortable. They can be dressed up or down depending on the occasion. They would look great with a high neck halter or an Aztec Embroidery Top, both of which are available in misses sizes S-XL.
One of the best things about these pants is that they are easy to pack for a summer trip. They don't take up much space and can be mixed and matched with different tops and accessories. Whether you are going on a beach vacation or a city break, these pants are a great choice.
These pants are made in China from 100% cotton. To avoid shrinking, it is recommended to hang dry them. This will help to preserve the shape and color of the pants. 

Shown with our Joanne Tribal Kimono and our Evelyn Embroidered Top.
both of these would pair well with these pants:
High Neck Halter: https://zegsu.com/s/es6wn
Aztec Embroidery Top: https://zegsu.com/s/es6x0
Share
查看完整資訊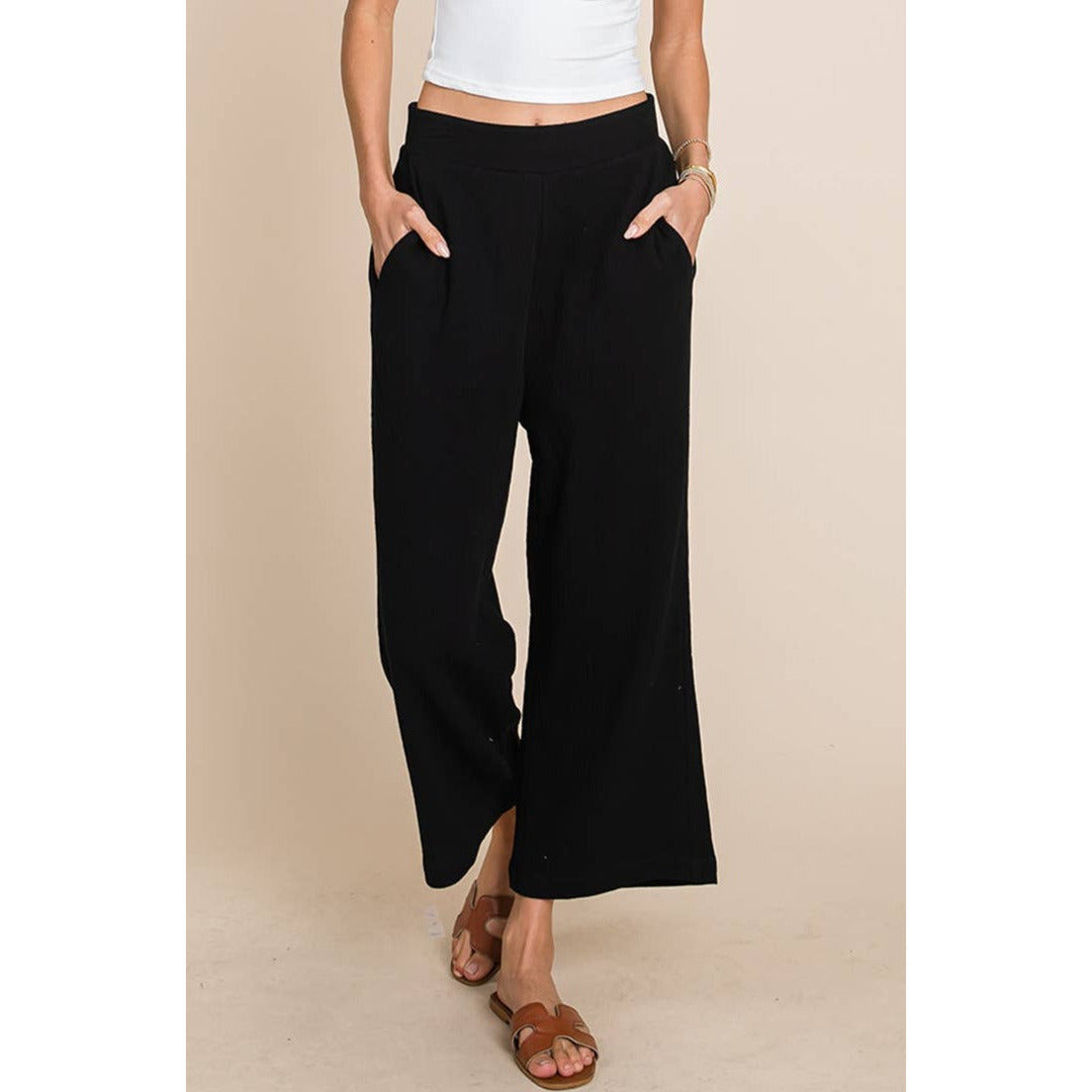 Shipping

Shipping determined by actual weight at checkout.

Follow us on Instagram!

Follow us @rhapsodyandrenascence on Instagram to keep up with new products and styles!

Follow us here!