This handmade one of a kind necklace hangs from a 24 inch cord. It features and embossed wavy antique bronze circle with chains dangling. At the end of the chains you'll find embossed antique bronze beads and a heart with some silvery rhinestone type decor, and black glass beads. The length of the pendant part of the necklace is 4 inches. The metal circle is approximately 1 1/4 inches diameter.
This will look perfect with one of our black tanks, or halters, and a kimono!
Marie Floral Kimono: https://zegsu.com/s/evj99
Monitor settings can cause slight variation in the appearance of color. Every effort has been made to accurately represent the colors in these necklaces.
Share
查看完整資訊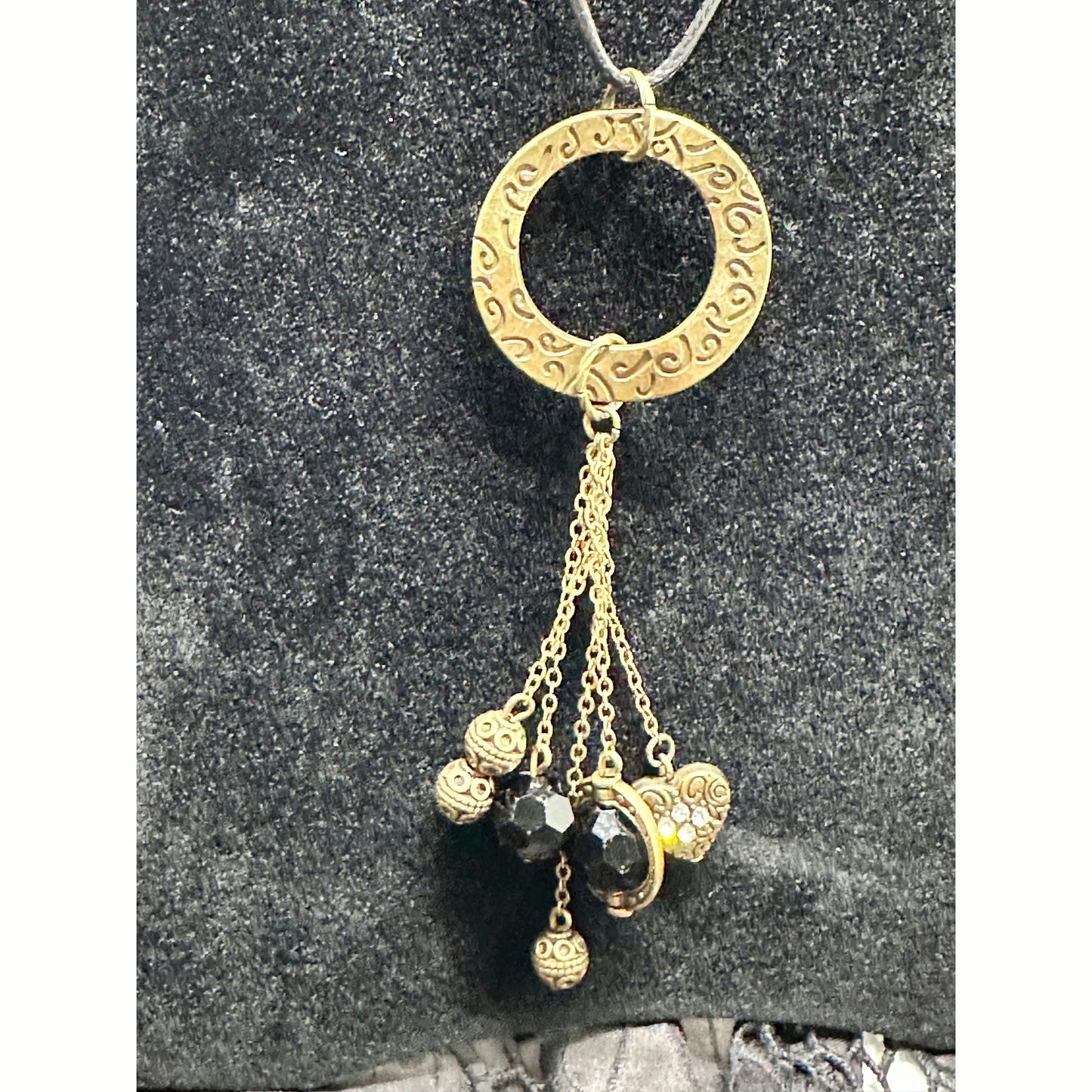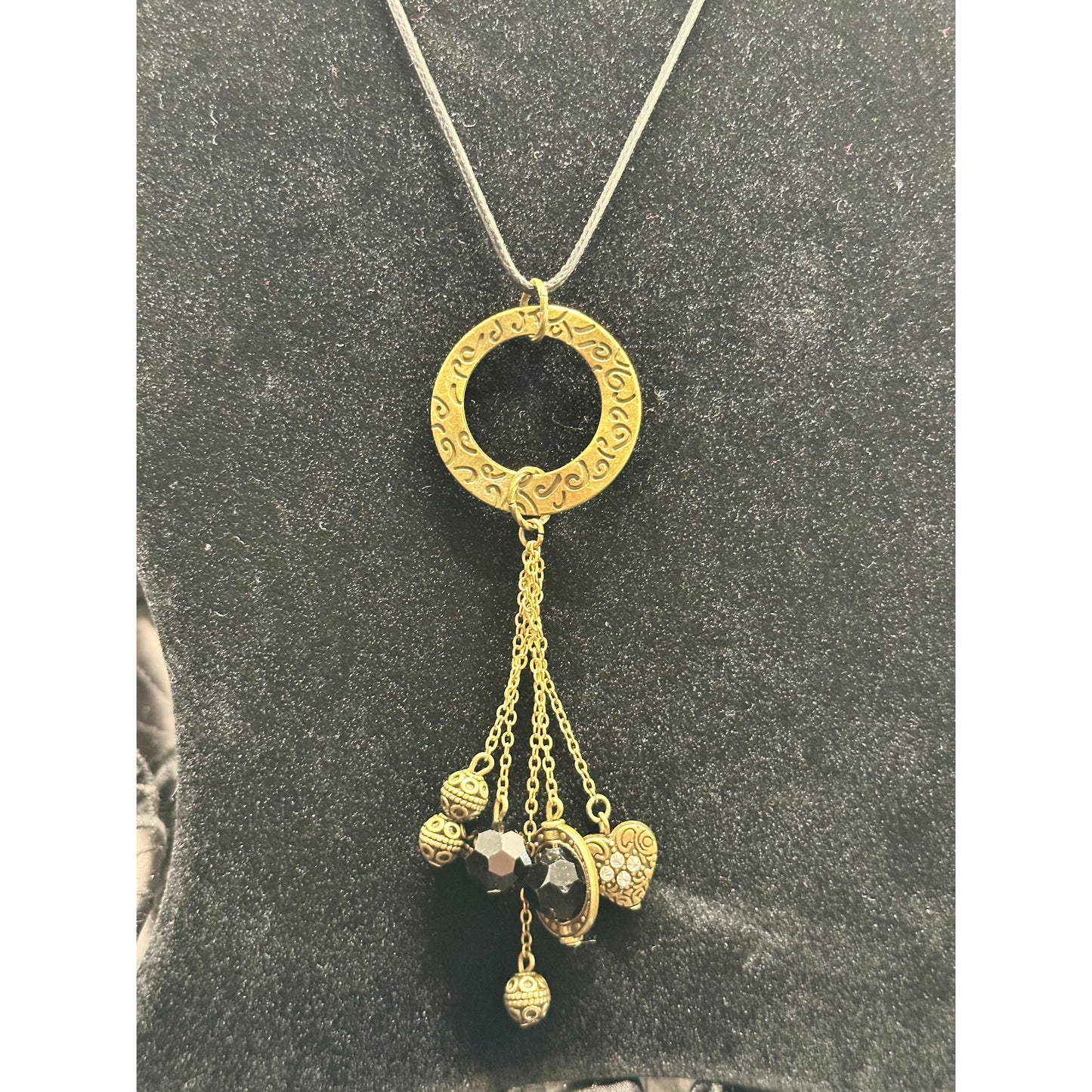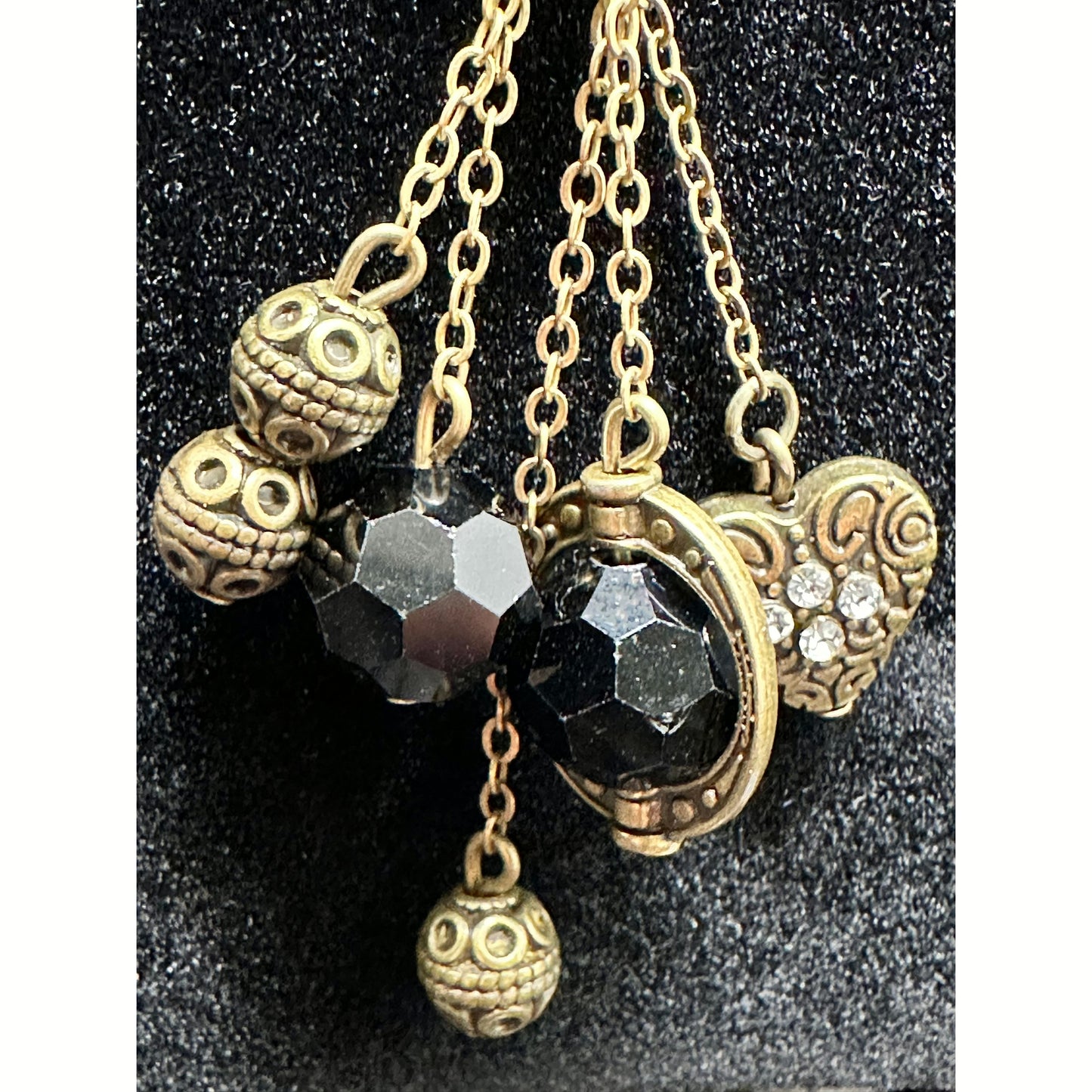 Shipping

Shipping determined by actual weight at checkout.

Follow us on Instagram!

Follow us @rhapsodyandrenascence on Instagram to keep up with new products and styles!

Follow us here!